Window Replacement Metairie LA & Door Installation Services
Our Comprehensive Metairie Window Replacement and Door Installation Services
At Eco Windows Metairie, we offer comprehensive window and door services crafted with you in mind. Whether it's the allure of a new door or the desire for a more efficient window, we've got you covered. Each service is a blend of innovative solutions, tailored to suit unique needs. Let's transform spaces into works of art together.
Metairie Window
Installation
Ready to give your house an upgrade with new windows? Trust in our team at Eco Windows Metairie window installation. We proudly offer our window installation services in Metairie, Baton Rouge, LA, and even extend to the vibrant New Orleans, LA area. Each installation we handle is seen as a vital home improvement project. With us, the price is always reasonable, and the result becomes the focal point of a residence. For clarity, we even provide a free estimate for all installation and window solutions. And above all, great customer service and care for your home window is our hallmark.
Metairie Window Replacement
When thinking about optimizing the energy efficiency of a home, replacing aging windows is a top consideration. At Eco Windows Metairie, our window replacement Metairie team has expertise in upgrading all the windows of a residence and establishment. We make sure homeowners save money in the long run. After events like Hurricane Ida, we've helped many with our relief and replacement windows, doors, and repair, alongside offering solutions for other windows that might need attention. While we emphasize keeping the overall replacement cost fair and transparent, our window installers are committed to delivering an excellent job every time.
Metairie Door
Installation
The importance of a door goes beyond its appearance. It's an entryway, a safety measure, and often a focal point. At Eco Windows Metairie door installation service, whether you're eyeing vinyl siding doors, garage doors, or any other type, our team is prepared to install them. Your new doors will stand out and make statements. Our door installation Metairie team can efficiently install high-quality doors, whether it's a residential door installation or a commercial door replacement project. With our great company, clients are assured of saving money and also of receiving top-notch customer service from start to finish.
Have an old front door that's lost its charm? Our team at Eco Windows Metairie door replacement team is here to help improve them. We specialize in replacing doors, making each one an energy-efficient and cost-effective addition to homes. Every new door we introduce aims to enhance the beauty of a residence while ensuring its functional aspects aren't compromised. Curious about costs? We're happy to provide a free estimate, ensuring transparency and affordability in our services.
We Proudly Serve Metairie LA, and The Surrounding Areas
Metairie is where our heart resides, but our services span across the surrounding area. Over the years, our team has touched countless homes, infusing them with beauty and efficiency. Discover the vast expanse of regions where our work speaks volumes about our commitment. From bustling neighborhoods to tranquil suburbs, our footprint is everywhere. Covering a range of neighborhoods and suburbs, you can spot our handiwork in:
River Ridge

Baton Rouge

Kenner LA

New Orleans, Louisiana
And many more areas surrounding Metairie, LA.
THE BEST RESIDENTIAL WINDOW CONTRACTOR IN METAIRIE, LOUISIANA
Eco Windows Metairie is more than just a name; we symbolize trust, commitment, and unparalleled quality. Our roots in Metairie have grown deep, and our legacy continues to expand. Embrace the journey of how we came to be and our vision for the future.
Nestled within the vibrant heart of the Metairie, LA, community, Eco Windows Metairie embodies the spirit of timeless elegance and modern efficiency. We are not just another entity; we are part of the very essence that makes Metairie unique. Whether you've recently explored the quiet streets of River Ridge or strolled through the historic lanes of New Orleans, chances are you've witnessed our mark on countless homes.
Our commitment to blending aesthetic appeal with top-notch functionality is unmatched. We pride ourselves on understanding the needs and aspirations of homeowners, and creating spaces that reflect their dreams. It's no wonder that our name has become synonymous with impeccable window and door solutions in the Metairie, LA, region.
Our Expert Team of Installers
Our team at Eco Windows Metairie, is more than just a group of professionals. Comprising expert craftsmen, each member embodies our ethos of quality workmanship and integrity. Through years of service, we've established a reputation for being the go-to window installation company Metairie, LA, residents trust. Whether you're in Baton Rouge, Louisiana, or the core of New Orleans, our team ensures you receive the best in quality and service.
Behind the success of Eco Windows Metairie is our team, a collective of dedicated professionals driven by a passion for excellence. Every member in our company brings their expertise, ensuring projects resonate with quality and precision. Each day, they reaffirm our promise of delivering unmatched services. Let them guide you through a transformative journey for your home.
Best Window Replacement Materials At Eco Windows Metairie Offered in Metairie, Louisiana
Here is a guide to the variety of materials we offer for window replacement services at Eco Windows Metairie. At Eco Windows Metairie, we believe in providing our customers with ample choices and top-notch quality services, helping you make an informed decision for your residential or commercial project. Whatever material you choose, know that you're getting a top-quality product installed by certified professionals. 
Choosing the Right Window Style for Your Metairie Home
Upgrade Your Metairie Home's Comfort and Savings with Energy-Efficient Windows Installation
At Eco Windows Metairie, our focus is not just on meeting but exceeding the local regulations for energy efficiency standards. We pride ourselves on being a trusted window installation contractor in the Metairie and Greater New Orleans areas. From affordable choices to high-end customizations, our product range is designed to meet every need. Our experienced professionals and warranty assistance back up the quality we offer.
Our Window Solutions and Installation Methods At Eco Windows Metairie in Metairie, LA
Choose the right installation method for your replacement windows to optimize energy efficiency, aesthetics, and the lifespan of your windows. At Eco Windows Metairie, we pride ourselves on being your trusted home improvement and window replacement company in the Greater New Orleans area. Our Metairie window installation service will provide different installation types for your residential or commercial window replacement Metairie project.
Customize Your Metairie Replacement Windows: Your Dream Windows, Your Style
Our Metairie window replacement services don't settle for one-size-fits-all. At Eco Windows Metairie, we offer many customization options to fit your unique needs and tastes. With our Metairie window replacement service, you get more than just a standard window. You get a personalized window design that complements your home and lifestyle.
Eco Windows Metairie Partners: Metairie's Top Certified Window and Door Pros
At Eco Windows Metairie, we pride ourselves on our extensive list of certifications that set us apart in the window and door industry. These certifications are not just badges but represent our commitment to excellence and dedication to providing the best services for our customers. Let's delve deeper into these recognitions.
Why Choose Eco Windows Metairie for Your Window Replacement and Door Installation Projects?
In a world brimming with choices, why settle for Eco Windows Metairie? It's our unwavering commitment, transparent processes, and the drive to deliver beyond expectations. Our clientele's trust stands as a testament to our quality and dedication. Experience a partnership that values your dreams as much as you do.
Cost-Effective Excellence
We pride ourselves on offering reasonable prices without compromising on the quality of our work. Whether you're looking to replace all the windows in your house or just considering a new front door, our overall cost remains cost-effective, ensuring that Metairie residents receive top-tier services without feeling the pinch.
Energy Efficiency at its Best
In today's world, energy efficiency is not just a buzzword; it's a necessity. Our collection of new windows and doors is meticulously designed to be energy efficient. This means homeowners don't just get a beautiful aesthetic; they also save money in the long run on energy bills. It's a commitment we're proud of, especially in the bustling Orleans area.
Comprehensive Home Services
Our array of services in Metairie isn't limited to just windows. We offer new doors, vinyl siding, and other home improvement services. Each job, whether big or small, is carried out with the same level of commitment and excellence. And if you're on the fence about what you need, our free estimate can guide you.
Our roots in the New Orleans, LA, and Baton Rouge, LA, areas run deep. Following the devastation of Hurricane Ida, we stepped up, not just as a business but as community members, providing relief windows and engaging in efforts to uplift the community spirit.
Our work speaks for itself. From the replaced front door that serves as a focal point for a house to the vinyl siding that gives homes a fresh look, every install showcases our company with excellent job ethics and attention to detail.
While windows and doors remain our forte, our range of other services ensures that all aspects of your home improvement are catered to. From new doors that add character to vinyl siding that refreshes the look, we have it all.
Unmatched Customer Service
At Eco Windows Metairie, it's not just about the job. It's about the experience. Our commitment to great customer service ensures that from the initial consultation to the final installation of a new door, and beyond, our clients always feel valued and heard.
An Investment for the Future
Choosing us isn't just a short-term decision. With energy-efficient installations, residents can expect long-term savings. Plus, with our services, you're not just enhancing your home; you're making an investment in its future value.
Eco Windows Metairie Door and Window Repair Services
Not every window and door needs to be replaced; some just need a little TLC. If you're facing minor issues like drafts or leaks, our door and window repair services can save the day and your wallet. Our Eco Windows Metairie repair team will assess the condition of your window and door, recommending only the necessary repairs and services. Our process makes us the most transparent and reliable window repair service in Metairie.
Custom Window Design and Door Style
Unique homes and establishments deserve unique windows and doors. That's why we offer custom window design and custom door services. Suppose you're not satisfied with the off-the-shelf options. In that case, our Metairie residential window installation or commercial window installation team will work closely with you to design custom windows and doors that perfectly fit your establishment and home's personality.
Emergency Service: We're Here When You Need Us Most
Accidents and disasters don't follow a 9 to 5 schedule, and neither do we. We offer emergency window repair and replacement services to make sure that your home remains secure at all times. If you experience a break-in or a natural disaster that affects your windows and doors, you can count on us to be there, ready to set things right.
Our Metairie Door Installation & Window Replacement Process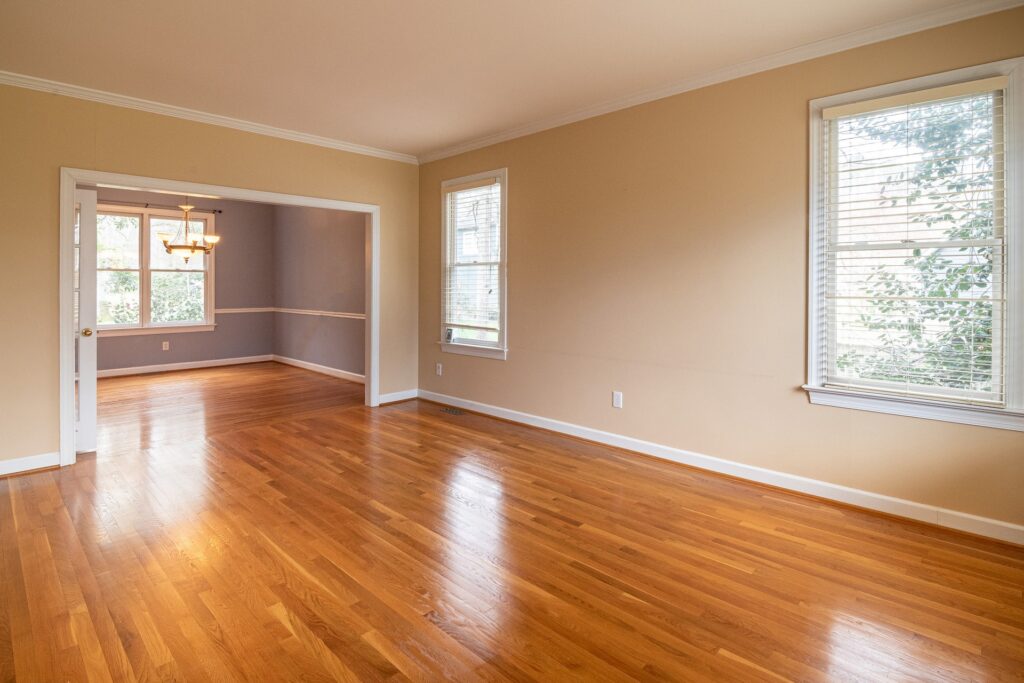 Embark on a seamless journey with us. From the initial consultation to the final touches, our process is smooth, transparent, and tailored for excellence. See how our team brings visions to life with precision and expertise. It's not just about installing or replacing; it's about transforming homes.
Venture into the curious minds of our clientele. We've compiled a series of questions that provide deeper insights into our processes, ethos, and offerings. Each answer sheds light on the meticulous approach we adopt. Dive in, and you might find the clarity you've been seeking.
Hear directly from those who've walked the journey with us. Our customers' voices paint an authentic picture of what it's like to partner with Eco Windows Metairie. Their experiences, stories, and feedback provide a window into our dedication and excellence. Revel in the tales of transformed homes that exceeded expectations.
"After contacting this great company, our team provided a free quote for all the windows in our Orleans area home. The window installers exhibited quality workmanship, and the overall cost was astonishingly reasonable. Since the window installation, my energy bills have plummeted. Such excellent job and energy efficiency!"
"Our house in Kenner, LA, needed a change. The team from Eco Windows Metairie replaced our old front door. The new door has become the focal point of our home, reflecting expert craftsmen's touch. We also received a lifetime transferable warranty. Highly satisfied!"
"In the aftermath of Hurricane Ida, our property needed major renovations. We opted for window replacement Metairie LA services and were amazed by the custom window designs and quality. We were offered reasonable prices, and the replacement windows have boosted our home's energy efficiency."
"The expert craftsmen from this locally owned business installed new windows in our Metairie, Louisiana, home. They did an excellent job, ensuring each window was energy efficient. Their team also suggested vinyl siding options, helping us save money on future energy bills."
"We approached Eco Windows Metairie to replace windows in our residence. Their team provided a free estimate, highlighting the cost-effective solutions for our doors and other windows. The installation was swift, and we can already feel the difference in our energy bills."
"I recently reached out to this great company for window installation. Their team not only offered a free quote but also did an impeccable job. The new door they installed for our Metairie, LA, home has become the focal point, reflecting their quality workmanship."
Experience the transformation that only the premier window replacement and door installation company in Metairie, LA, can offer. Our seasoned team, dedicated service, and unparalleled expertise make us a trusted name in business in Metairie and surrounding areas.
Make your home's potential a reality. Reach out to us for a free quote and take the first step towards redefining elegance.